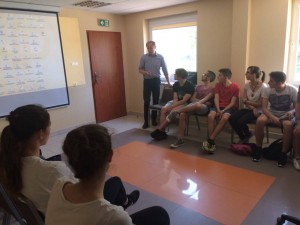 For the second time already Italian students from vocational schools have chosen our company and today (24.05.2017) they start their four-week internship within the Erasmus + program. This time, Beatrice Solda and Luca Sericati joined to the OPTIMA's team.
 – We are happy to have once again the opportunity to organize a foreign internships within our company. It is undoubtedly a unique opportunity to exchange professional experience and to improve language skills. We hope that like previous Italian trainee, Aliou Amar, this year's students will also be very satisfied with the practice in our company; they'll acquire new skills and knowledge, and thus they'll develop professionally. As the leader of the renewable energy industry we are happy to prepare young people to work with the latest technological solutions related to ecological heating systems – says Pawel Wyszynski, the owner of OPTIMA POLAND.
The internship program was organized by Perfect Project company.